Detailed information about the beaches in Bodrum Peninsula
We haven't yet packed up our bags and moved to Bodrum. It may happen. Though we continue to see Bodrum as the only option when it's time for holiday. Yes we do. We set the place where we will stay. Maybe a hotel or a friend's summer house?
Oh maybe we thought of a seasonal house. So we got that sorted. But where do you go to swim in Bodrum? That is the question. You may have some idea, but we wanted to give you a piece of our mind as well; just in case there are bays you are unaware of…
Those that await for you to find out about them…
Of course we will not only swim, we will travel, have fun and eat delicious meals.
Shall we take a stroll? Come on, first stop Bitez…
BİTEZ
Bitez is mentioned in the famous "Çökertme" folk song and means orchards and gardens in Greek (baa bahçe); it is 8-10 km from Bodrum. Bitez Beach is on the second main bay after Gümbet between Bağla and Ada Burnu.
Mandarin and olive trees that expand over a spacious area from the beach make Bitez one of Bodrum's lushest and most beautiful areas. Bitez is very close to Bodrum and it is possible to lead a relaxed life here, one with nature, while also being close to Bodrum's active life.
Yes, Bitez is an amazing half-moon. Surfers, people enjoying the cafes and restaurants along the seaside, swimmers in the clear sea, sunbathers on the free sun chairs.. the road is behind the hotels, hostels and restaurants surrounding the beach and so Bitez is a favorite of families with children.. just imagine it in your mind's eye.. beautiful, isn't it?
Speaking of children, since Bitez beach is what we call "go, go, keep going, it's shallow", we would like to mention once again that it is very suitable for children. You may sunbathe, swim and surf in Bitez with its clean beach and sea. Bitez is considered one of Turkey's best surfing locations. It has numerous surfing schools. The wind in the morning and sea breeze in the afternoon make it ideal for surfing and sailing. This attracts world's leading surfers to Bitez.
Bitez is a really good holiday option with its numerous cafes and restaurants, its well-organized streets and hotels and hostels suitable for all budgets. It stands out for being only 10 km from Bodrum center.
As we mentioned, it is possible to find cafes and restaurants suitable for all budgets.
New Season, Lemon Tree, Almera are among the many examples that can be listed for the restaurants along the seaside …They serve Turkish and world cuisine and you may use the sun chairs in front free of charge.
Bitez is a very decent and calm place for a highly popular tourist region. Going from enjoying the sea to enjoying the evening, you see the restaurants and bars on the beach light up…for those who want a quiet and enjoyable night life…
Let's take a stroll from Bitez beach to inland; Bitez village.. In Bitez, also known as "Ağaçlı", beautiful mandarin orchards spread towards inner village. Houses with gardens still exist, crowded settlements are not here yet. We don't know whether you'd like to walk along the mandarin orchards or take photos or enjoy the green view; maybe you will run into crazy İsmail's "bağ arası" restaurant with its mezes or you may have breakfast at "limonatta" the next day.. keep walking.. we will soon be in the heart of the village.
It is 2 km from the village to the beach. It is fun to walk, but frequent Bitez-Bodrum shuttles all have air conditioning – make your selection. Bitez village area is where the locals can shop from the butcher's, green grocer's, market, etc. You can find organic produce store, profiterole dessert shop, bagel store and Bitez mantıcısı with yummy raviolis and bakeries. And of course Bitez Dondurmacısı (ice cream parlor) that is famous beyond Bodrum is also located here in the village…be warned that it is often difficult to find parking in front of this ice cream parlor…
But other than this, there is no parking problem around Bitez. Don't worry if you are driving here.
We saved Ak-tur for the finale. It is to the east of Bitez beach. It has old and new summer house complexes and 7 different beaches. Among its popular beaches are Mor Plaj, Sarnıç and Beyaz. Speaking of Ak-tur, we must suggest aktur bakery with its tasty bagels. It is not located in ak-tur peninsula but it is named after this area.
Are there no playgrounds? Of course there are. To the west of the beach, there is a public playground where you may do sports while your child plays. You may enjoy the view of Bitez port from the café-restaurant owned by the Municipality.
This part is usually breezy so it is good in hot summer days.. just so you know.
ORTAKENT – YAHŞİ
Leaving Bitez…the next bay is Ortakent-Yahşi.
The blue-flagged sea of this bay, 12 km from Bodrum, can be experienced, not told. The sea is relatively colder compared to Bitez and really deserves the blue flag. This bay has Bodrum's longest beach and has various accommodation options, suitable for your budget and your idea of vacation. Village life in Ortakent-Yahşi continues as it did in the old days, with orchards all the way to Bodrum road. The center is on the main road. Archeological digs were made 1km above the center. Pottery and pots found here are on display as Bodrum Underwater Museum. Settlement history of the region dates back to Rome, Byzantine and Ottoman Empires.
Let's make something clear: Ortakent and Yahşi are two very close settlements. Ortakent is more developed and is set on a more expansive area while Yahşi is on the same road but a village set on the hill. The seaside of both is at the same location; some call it Ortakent Beach while others call it Yahşi Beach. Most call it Ortakent – Yahşi Beach.
As the name (Mid-town) suggests, Ortakent is right in the middle of Bodrum Peninsula. Thus, it is a crossroads on the roads that access other sites on the peninsula.
Cool breeze from the sea aids those that sunbathe under the summer sun. If you do not wish to get off your seat, the cafes and restaurants along the seaside are ready to serve you as you sunbathe. This is a relaxing and calm spot where you can relax and swim for hours.
Some of the quality business around Ortakent are;
Camel Beach, formerly known as 'Kargı Bay' got its name from the camels that used to lie and jump on the beach. These days Camel Beach is popular for camel tours.
One of Bodrum's most beautiful beaches, Camel Beach attracts the attention of many local and foreign tourists with its camel tours in its 100 meter parkour. Camel Beach has a very shallow sea. It is one of Bodrum's most popular beaches due to its sandy bottom that is free of algae and rocks.
Additionally, Kefi beach is also becoming increasing popular. It is a favorite of family holiday makers with its vast grass area.
We must also talk about the 3 business that are located on the western part of the bay connecting Ortakent to Bitez. Mu Art Beach followed by Dalga Beach and the older establishment of Meltem Beach are among the area's most decent, calmest and sincere businesses.
We had our fair share of sun and sea in beautiful Ortakent, so, you ask, what to do at night?
Ortakent promises a relaxing evening…Instead of ultra-active, loud nightlife, you will find fresh mezes in Ortakent's restaurants, accompanied by tamarix trees in the breeze…
stuffed oysters? fresh doughnuts? Corn? The choice is yours…
AKYARLAR
Small and quaint old fishing village. Until recently it made its living from fishing and sponge fishing. Nowadays it makes earnings from tourism.
Do you like the color turquoise? That's the color you will find here. The sea in Akyarların is magical…All shades of turquoise, soft sand, green areas surrounding the bay present a quality spot. There you never get tired. There you have your full share of the sea and nature.. and the wind that accompanies you at all hours of the day.
One should make the best of this wind, let's go surfing…Speaking of Akyarlar, it is frequented by famous actors such as Tarık Akan. Speaking of surfing in Akyarlar, it is possible to witness the master Tarık Akan surfing.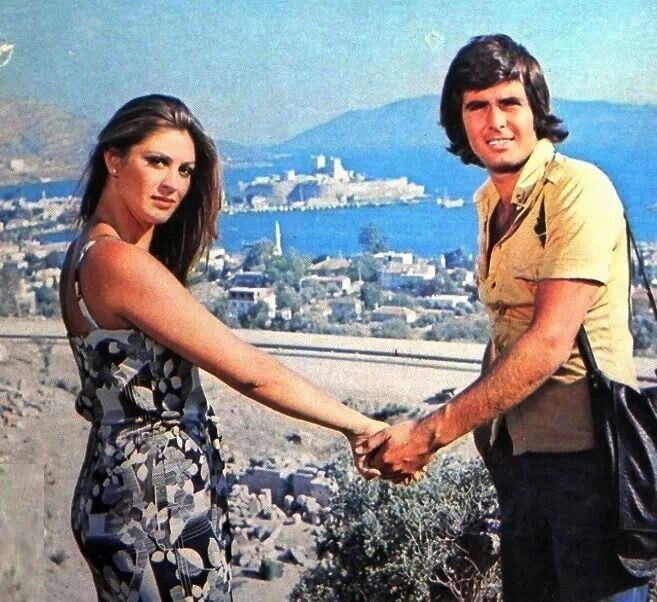 You may use the sun chairs along the beach. We must remind you, there is a small fee to use these. Where the beach ends, restaurants begin and you may find local delicacies such as hand rolled pastries or daily fresh fish. These family owned businesses are what makes this place unique.
We must add you will have no difficulty finding accommodation. This place has it all, from 5 star hotels to apart hotels to motels.
Castello di Akyarlar and the Akyarlar Motel right next door are popular due to being right on the water and their quality business principles.
Did you know Akyarlar is only 3 miles from Kos island? It is the nearest part of Turkey to Kos.Akyarlar may be a delightful option for those who wish to have a quiet and calm holiday within reasonable budget.
In the spring, you may find mountain flowers and fresh mint on the slopes surrounding Akyarlar. While visiting Akyarlar, don't forget to visit the small bay where the ancient city of Termera, a Leleg settlement, is situated within walking distance.
Further down the road is Kemer Village, with its wonderful beach and sea. Hüseyin Cape Lighthouse here was built in 1931 by the French. There is a sandy beach near the lighthouse known as "sand sauna"